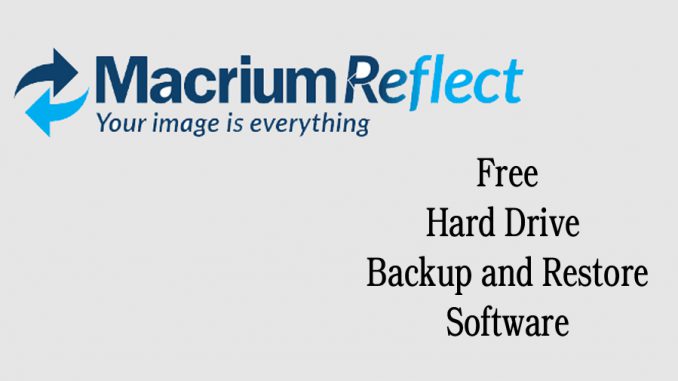 Macrium Reflect is great, solid backup and restore software for your hard drive. It is FREE. You can set up schedules and know that your hard drives are backed up on a reliable, set plan.
Here's where to download Macrium Reflect:
https://www.macrium.com/reflectfree
This software is a workhorse at those necessary data protection operations. You can do all sorts of options if you need to – encrypt your backups, do incremental backups daily, do disk cloning, and so on. If you need some of the more advanced features you might need to upgrade to the for-pay software, but that is definitely worth it. If you've ever lost data which you really needed, you know how important a reliable backup can be.
The displays are easy to understand.
You simply point to the partition or full disk you want to work with and then tell it what to do. You can just back up certain files. You can back up a full partition. You can do an entire disk. You can make sure, if you're working on your main operating system drive, that the disk is copied in such a way that the new disk can boot.
Well recommended for the backup and restore tasks. I would still also have other free software on your system, like Speccy, to do hard drive diagnostics regularly, to make sure your hard drives are in healthy shape.