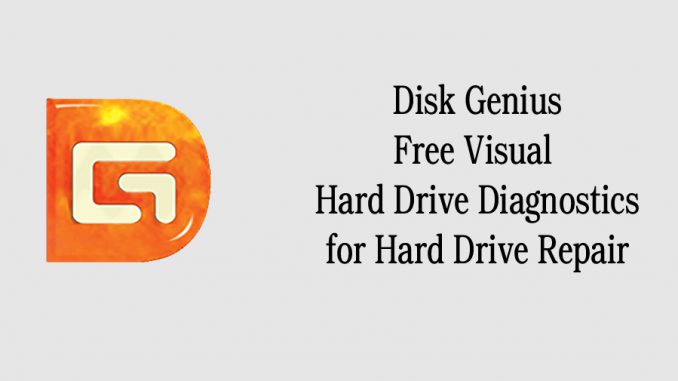 I love Disk Genius. Love love love it. This is a hard drive diagnostic and repair tool with amazing visuals. I find it incredibly meditative and serene just watching the Disk Genius software move through my hard drive, one section at a time, and color code each area with its status.
You can download Disk Genius for free here –
I've used Disk Genius for quite a lot of years. I remember the earliest days of their simple interface. The look and feel has gotten snazzier, but the functionality is still solid. It lets you know at an easy glance exactly how your hard drive is doing.
I should make a meditation video using this software. Really. It is so reassuring knowing exactly what is going on with your hard drive.
Here's the sample results at the end of a diagnostic run of my old damaged hard drive. The green grid in the background is only the ending portion of the full hard drive map.
In this next screenshot I've scrolled the map area up so it shows the two damaged blocks, and how you can get more details on those.
You can set DiskGenius to run in the background once a week or so to keep a handle on how your hard drives are doing. That way if problems start to creep up you can plan ahead for how to handle them.
I highly recommend Disk Genius. They are a great, solid product. And they're free.
For my 1TB main C operating system drive, this took about 2 hours to run the full diagnostic.
For a less visual but more holistic view of your computer, I recommend Speccy, which is also free –