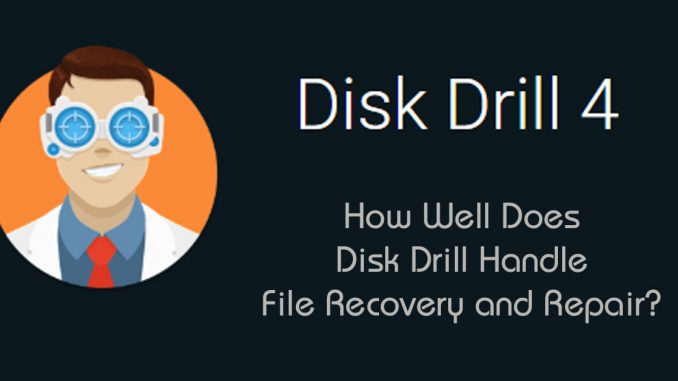 I've worked in IT for many, many years. I've had countless hard drives fail, often without warning. Even if you back up files, there's still the potential for losing something really important before you get a chance to back it up.
Disk Drill is primarily a Mac-based software product – that is made enormously clear in pretty much every screen and link their site has. You can be on a Windows page and clicking to get more information about a Windows operation, and be sent to a Mac-only descriptive write-up.
Still, the functions have been ported over to Windows, and as most of my systems are Windows, that's what I have used this software for.
Many other devious software packages will happily look over your hard drive for deleted files, let you know they are there, and then ask for money before retrieving them. Disk Drill has a much more ethical try-to-buy system. You can recover files as long as you wish, up to 500MB. Once you reach 500MB they figure you're in a position to pay for the software. That seems immensely fair. You can prove to yourself that the software works and then pay them for the full results.
In general the screens for Disk Drill are informative and easy to use. You know what you're doing and where it's going. There's not just an anonymous spinny wheel. You know how far it has gotten in your project and how much time is left.
Customer Support? Well, I've worked with countless customer support options over my decades (ahem) of being in IT. This one definitely gives a home-grown feel. When asked a fairly basic question about how their software handled a Windows issue – one which they said they dealt with on their website – their response was to find a third party option. Not even a list of options, just a message that could have been dashed off on a smartphone while surfing the web.
In comparison, I was on email support at the same time with Acronis, which is one of the top-line data recovery options. Their email response to a similar query was … let's say … far more complete.
Also, when I did a full disk backup with Disk Drill, the backup ran smoothly without any errors at all. When I then asked my system to work with the ISO file, it said it was corrupted. So that is concerning.
So it's fair to say you get what you pay for. If you're on a Mac, and you have lost a file, then definitely give Disk Drill a try. It's free and their system is fairly easy to use. If you're on Windows, and have anything even a slight bit out of the ordinary, it might be a good idea to move on to a for-pay option. It depends on how much your data really means to you.
Disk Drill for Windows: